Shop Small: byrosiegrace 🌹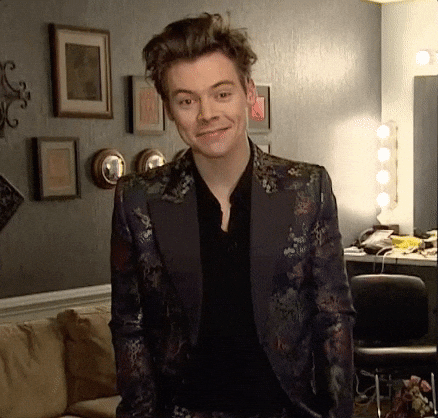 Well hello there folks!
June's instalment sees me interview another jewellery queen but this one is a super special person who I admire and love very dearly...
LADIES AND GENTLEMAN, PLEASE ALLOW ME TO INTRODUCE TO YOU
THE AMAZING
THE TALENTED
THE INCREDIBLE
ROSIE PAUL (WOOOOOO CROWD GOES WILD)
That's right, this month I'm talking with my thirteen-year-old niece who has recently set up her own online jewellery business.
Making items including this super cute butterfly necklace and Harry Styles inspired items (I do love that man), Rosie has turned her hobby into a little independent business.
So, without further ado, let me hand you over to the wonderful human that is ROSIEEEEEEEE
1)Tell us about you.
Hi I'm Rosie, I'm 13 years old and I own a small business called: byrosiegrace
2) What do you do / What do you sell?
I sell jewellery that I have pieced together myself. This includes bracelets, necklaces, rings and earrings.
3) How / When did it start?
In lockdown last year I was itching to do something and at first, I thought I would sell lashes but then the brilliant idea of selling jewellery occurred!
I ordered the supplies I needed to get started and on February 14th 2021 I officially launched 'byrosiegrace'
4) What online platforms do you sell from / do you have a physical shop?
At the moment I sell on Depop (as I have sold things on there before) and through Instagram.
5) What are your ambitions, where do you see the business going?
My ambitions are to at least get one sale a week, it doesn't seem like a lot but to me it does.
At the moment sales are quite slow but I am still grateful for the sales I have had so far and hopefully in the future my small business won't be so small.
6) What has been the highlight so far of running your business?
I don't know exactly but I would probably say hitting 1000 followers on my Tik Tok.
This is because my small business can be seen by more people and maybe this will help my small business grow
7) Anything else you would like to add or say?
Just be yourself and don't let anyone change who you are.
8) If you could give one piece of advice for anyone looking to start their own business what would it be?
Keep going and your business will soon grow!
There will be someone who wants to buy from you but they might not have stumbled across your small business yet!
Sound advice Rosie, thank you!
To say I am a proud Auntie would be an UNDERSTATEMENT.
When I was thirteen I was too busy pining over Gareth Gates let alone ever thinking about starting up my own business.
So huge KUDOS to any young entrepreneurs. You are the future. 💪
It just goes to show, whatever your age, starting a business is possible, yes ok it is no easy task but taking the dive into the unknown and then taking baby steps gives it the foundations to grow.
I have no doubt that with determination, perseverance and hard work, Rosie's business will blossom into something magnificent, a real inspiration to all teens. 💖
You can follow Rosie on Instagram here, and check out her Depop site here.
What business would you have started back when you were thirteen?
Are you a teen and looking to start your own business?
Let me know in the comments below, I would love to hear all about it!
Peace out my hard rocking amigos!
Nicola xxx
P.S Would you like to be featured in next month's blog? Drop me a line at nicolajoyceva@gmail.com